Bab Tooma restaurant is the first authentic Syrian restaurants in west Yorkshire, established its main branch in the WIlton Street, City of Bradford, North of England in August 2016
It is not just a restaurant, it is a dream come true, and a social hub where people gather form different backgrounds and participate in strengthening the social fabric within the British community.
From the Arabian décor to the aromas of the freshly cooked food you will feel transformed into the heart of DamascusFaced with the high demand for introducing the middle eastern cousin in West Yorkshire, the journey started after the founders Eyad Charbatji and Qusay Amer met as students in Leeds, where they have joined forces to establish Bab Tooma Restaurant.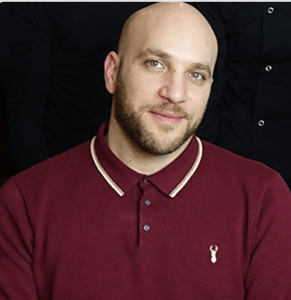 Our Vision is for Bab Tooma to become means of integration within the British society and represents the authenticity of different cultures at its bests.
Our Mission Is To Reach Out To Every City In The United Kingdom & To Become One Of The Leading Entities In The Hospitality Sector
MODERN CUISINE DINING EXPERIENCE
We hand-pick and select all our ingredients and only use the finest quality.
Each recipe has been passed down in our family for years.. it will surely take you down memory lane Growing up we've been inspired by great cooks, chiefs and the lovely aroma of great
tasting food & we know food brings people together.. & we want people from all walks of life to come in & live the Syrian experience
The people, the food and our prime locations make Babtooma the perfect place to visit with friends & family to come together and have great time.
GET IN TOUCH
DID YOU HAVE ANY QUESTIONS?
We would love to get some honest feedback from our lovely Babtooma family. We read every comment on social media, in our review section and any feedback were given. We take it on board so we can provide you with an even better experience.Please do not hesitate to get in touch with us and send any queries you may have via email to info@babtooma.co.uk